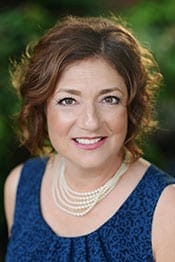 Believe it or not, Cupa Cabana's unlikely story began 500 miles away from our current home over a terrible cup of coffee. It was an early Summer night in Charlotte, North Carolina when Marianne Cordillo, a lifelong Espresso enthusiast, attended a beautiful wedding with her husband Pat. Throughout the ceremony, all in attendance were transfixed by the beautiful culmination of the courtship that they had the privilege of witnessing. Gorgeous decor set the backdrop, delicious food satisfied the hungry and a celebratory mood filled the air.
As the night came to a close Marianne and Pat sat at their table discussing the amazing affair anxiously awaiting a steaming cup of coffee that would prepare them for the journey home. As dessert came to a close the venue's staff served them their long awaited cup of coffee. Upon the first sip, she came to the conclusion that the bitter, black liquid she had just ingested was not fit for consumption. The contents of that cup inspired Marianne in the most unlikely of ways.
On the ride home, Marianne commented to Pat that the coffee she was served was hardly consumable, in fact, it was the only disappointment of the evening. She could not get over the fact that, after such a gorgeous evening, a highly respected establishment would serve the guests such appallingly bad coffee, after all it would be their final impression made upon them before the festivities came to a close. Pat, half kidding, suggested to Marianne that she should contact the venue and offer to provide the coffee service for their events since they were obviously unable to.
The next morning industrious Marianne set out on a mission and Cupa Cabana was born. It was not long before Cupa Cabana was making appearances at weddings, social functions and large festivals throughout the South. A few years later Marianne and Pat relocated to Cupa Cabana's current home in Bridgewater, New Jersey making a splash in the Tri-State area.
We are proud of our reputation as the original premier Espresso & Coffee Catering provider of New Jersey and New York City and remain committed to the tradition of excellence that was the foundation of our humble beginnings.
Why Should You Choose Cupa Cabana?
• proprietary blend of espresso beans from around the globe
• commercial, high powered equipment
• attentive and professional trained Barista staff
• popular flavoring syrups & all the accoutrements
Cupa Cabana serves New Jersey, New York Metro, Philadelphia, and Delaware. Contact us for more information today!
"Marianne and he team were amazing!" – Vanessa C, New York City
With over 20 years of experience, Cupa Cabana is the right Caterer for you.
"Thank you to Marianne and staff for their excellent service at our recent corporate event!"