Traveling is an adventure and a way to taste, smell and sample the cultures in different cities and regions. Opening up your eyes and senses to exotic experiences awakens the soul and in the case of coffee: the palate as well. Today we take a trip around the world and visit five must-try coffee shops so you can add them to your list of places to re-visit… Cause the coffee is just THAT good.
Cafe World Tour
First, we'll start in New Orleans, where coffee takes on a bold flavor. Much like the city itself! Let's sit at Cafe Du Monde and share a cup of cafe au lait with a beignet. Chicory coffee is coffee blended with chicory root. The practice of chicory coffee has French origins and became more prevalent during coffee shortages. To make a limited supply of coffee last, chicory root, similar in flavor, was added to coffee. Chicory coffee is still consumed today, even without the shortage!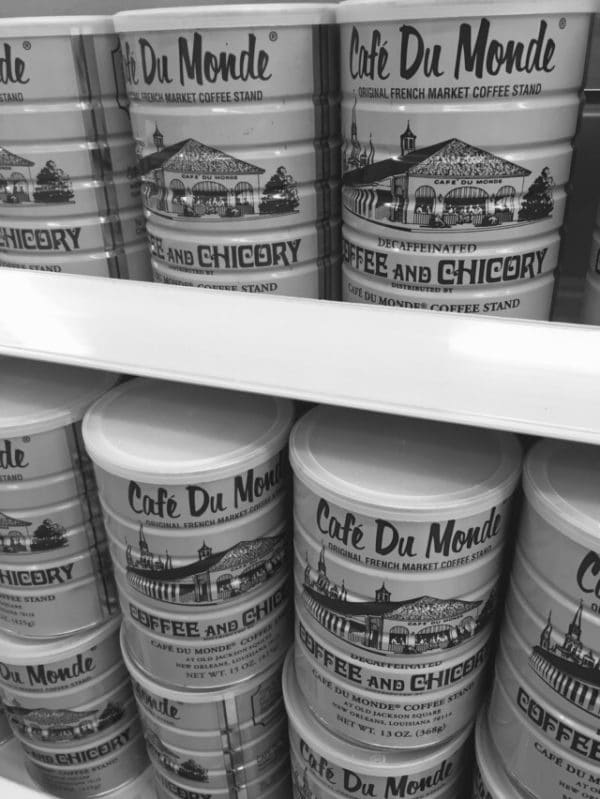 Next up, we fly to the romantic city of Paris. Café de la Paix, one of the oldest cafes in Paris serves up delicious fare alongside delicious coffees, espressos, and adult beverages. Inside, of world elegance greets you as patrons chat amongst their food and drink. Most people spend at least 2 or more hours talking, dining, and enjoying the decadent surroundings. There is no rush here.
After we've had our fill of croissants and Nutella, so we'll travel south towards Italy, to take in some of the sights and tastes of the region. This includes a stop at the famous La Casa Del Caffè Tazza D'oro. Baristas serve up deliciously iced granita with sweet whipped cream layers. It's the perfect summer drink, cold, sweet and refreshing. While in Rome, we also visit Sant'Eustachio Il Caffè, where the coffee is famous. Why? Home roasted beans are blended with water from an ancient aqueduct – so you're getting an old world experience with every cup.
Tea Time
Hop over to the other side of the world, and in Japan, it's afternoon, and tea time! Kantoku-tei is a unique site. The impressive Koishikawa Korakuen Gardens was built in 1629 and is part of Japan's Special Historic Sites. Take in impeccably landscaped grounds with beautiful ponds, whimsical bridges, and seasonal blossoms. Rest your feet and cozy up to a window seat inside the Kantoku-tei tearoom and take in a natural beauty that surrounds you.
Savor the Taste of Travel
There are some fantastic cafes around the world. Which ones have you been to? Keep an eye open for cool cafes and places to unwind with a cup of coffee or espresso next time you travel!